It's been a minute since I posted on here. Things were going at such a nice pace (summer) and then I took a giant step into the whirlwind of fall and back to school. I look outside now and the leaves are on the ground and the chill is in the air. Seems like only yesterday I was floating in the pool and reading books...
Thankfully there are always more books to read. I cannot get through them fast enough. Since school started I have been reading more of the books that are popular in my library. Not always necessarily what I would personally choose to read.
But for the moment I want to celebrate one of my favorite author/illustrator duos: Munro Leaf and Robert Lawson.
One of my favorite picture books is
The Story of Ferdinand.
(1936)
Leaf says that he quickly jotted the story down as a platform to showcase the art work of his friend Robert Lawson. What magic these two create together.
Do you know this story? If not, run right out and pick it up. The story is wonderful and the illustrations are marvelous.
The story takes place in Spain.
It is the story of a bull that prefers to sit and smell the flowers.
He doesn't like to fight and play like the other bulls, but prefers to sit under his favorite cork tree and smell the flowers.
Of course he is a bull, and he grows BIG and strong, and looks very scary.
And when one day a group of men come looking for the fiercest bulls to take to the bullfighting ring in Madrid, events happen that causes Ferdinand to catch their attention (thanks to a little bumblebee that Ferdinand accidentally sits upon).
He is taken into the city for bull fights. Some of the illustrations throughout this section are especially wonderful. Like some of these:
(this illustration is my absolute favorite!)
Of course I won't tell you the ending of the story, instead I will encourage you to pick up a copy and read it for yourself. Take a minute to really study the details in the illustrations.
Of course the story is about pacifism. There are many articles and interpretations of all the aspects of the story. In 1936 the start of the Spanish Civil War had just begun, and many saw it as Leaf's statement of his political views. He insisted it was only a story about a bull that liked to smell the flowers.
These two also collaborated on
Wee Gillis
. (1939)
Wee Gillis lives in Scotland. He is an orphan, and splits his year between his mother's family in the lowlands and his father's family in the highlands. In the Lowlands, he tends their Highland Cattle (Hairy Coos) and learns to call them, even in the densest fog (developing very strong lungs). In the highlands he learn to stalk stag, requiring him to learn to hold his breath for long periods of time.
Both sides of his family press him to choose to live in the highlands or the lowlands, but one day he discovers bagpipes, and realizes his training has equipped him to play them. Everything perfectly falls into place for Wee Gillis from that point on.
You truly can't go wrong with anything either of these two had a hand in.
Munro Leaf also wrote some fabulous books on manners, such as:
ALL fabulous!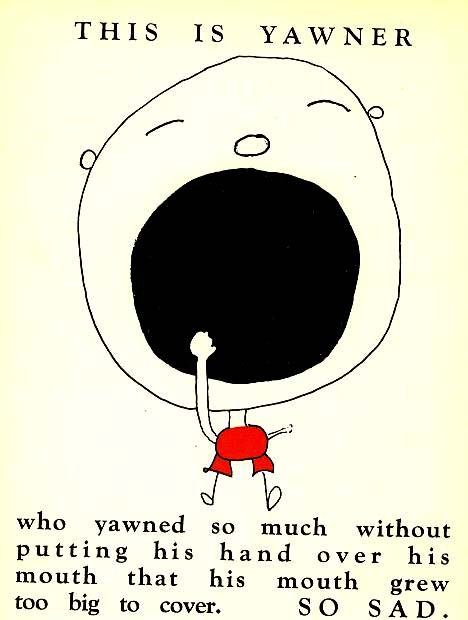 Robert Lawson also wrote (and won a Newbery Award in 1944) for Rabbit Hill.
A really beautiful story.

And They Were Strong and Good
Caldecott Medal, 1940