The above picture is me, or so I feel some days. I confess that I live in a house similar to the barnyard where the little red hen lived.
I am a firm lover of folk tales and fairy tales. Many of these tales we know but don't have a great copy of a book to read with a child. Some books are beautiful and have the most breathtaking artwork, some have a wonderfully true telling of the story and lackluster art. Paul Galdone really has mastered both. His books are true to the originals and have artwork that captivates a child, yet doesn't bore or overwhelm.
Paul Galdone illustrated and wrote more than 300 children's books. He twice received the Caldecott Honor medal for two books he illustrated for Eve Titus:
Anatole
and
Anatole and the Cat
Anatole is a wonderful French mouse. He has a wonderful palette and really knows his cheese. I dislike mice, and even I don't have a problem with Anatole!
Paul Galdone really shines though in his versions of the traditional fok tales and fairy tales. His art is simple pen and ink washes. He often includes fun little things in the illustrations, such as a framed photo of Puss in Boots in the house that the three little kittens live in.
The Three Bears
I love how the littlest bear carries a stuffed teddy bear with him in each picture, it really becomes the four bears!
The Gingerbread Boy
One of my favorites:
The Little Red Hen
An illustration from
The Little Red Hen
that perfectly represents people in my household: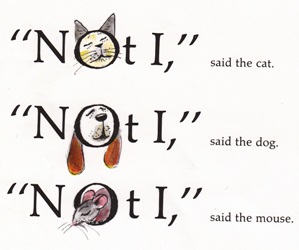 The Three Billy Goats Gruff
One of my nephew's favorite books. It has a very scary troll that lives under the bridge!
Henny-Penny
The real hero of this story is Foxy Loxy
I'm not a fan of Henny Penny, so I wasn't sad when I saw this
illustration chronicling Henny Penny's demise:
The Three Little Kittens
Rumpelstiltskin
The Three Little Pigs
Jack and The Beanstalk
Puss in Boots
The Elves and the Shoemaker
Little Red Riding Hood
Cinderella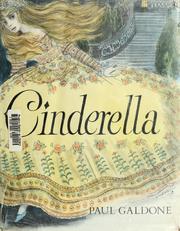 The Hare and the Tortoise
Love this illustrations of the hare resting while racing the tortoise!