When he was young we read everything. I have always had my favorites though and these are some of them:
the Frances Books by Russell & Lilian Hoban
I am crazy for
A Birthday for Frances
. It is in my all time top 10. I love
Bedtime for Frances
,
Bread & Jam for Frances
, and
A Baby Sister for Frances
.
Tomie de Paola Books
The Clown of God
is also in my all time top 10. I wrote about it here:
A Joyful Display -- The Clown of God by Tomie dePaola
Robert McCloskey Books
Make Way for Ducklings
is fun to read aloud, and
Blueberries for Sal
is another in my all time top 10. I wrote about that books here:
Kuplink, kuplank, kuplunk
My son also loved some Dr. Seuss.
We were big fans of the Sneetches, Thidwick, and Horton.
Horton Hatches the Egg
is my all time favorite book to read aloud.
My son could recite from memory
Mama Do You Love Me?
by Barbara M. Joose (we read it so often - at his request)
He could also "read" to me
Where the Wild Things Are.
as well as
Freight Train
by Donald Crews.
We both enjoyed the stories in the
Thomas the Tank Engine: The Complete Collection
by Rev. W. Awdry
As we began chapter books, we enjoyed reading some of Beverly Cleary's books such as those of Ramona Quimby, Ribsy and Henry Huggins.
Some titles that I remember us reading in middle elementary were:
Maniac Magee
by Jerry Spinelli
Charlotte's Web
by E.B. White
Rascal
by Sterling North - a DELIGHT to read aloud.
Charlie and the Chocolate Factory
by Roald Dahl. This is another book that is a joy to read aloud. Roald Dahl writes so well, and the story has so many depths for young and old alike.
Peter Pan and Wendy
by J. M.Barrie
We read this edition with illustrations by Robert Ingpen. His illustrations are divine and really take the story reading aloud to a wonderful new level. I am a huge fan and collector of his works.
For me, good art that enhances a story and adds to the joy of reading a book is a must. Robert Ingpen is an artist such as this, his books truly delight me. We read many classics together that were editions with illustrations by him.
The Jungle Book
by Rudyard Kipling (illustrated by Robert Ingpen)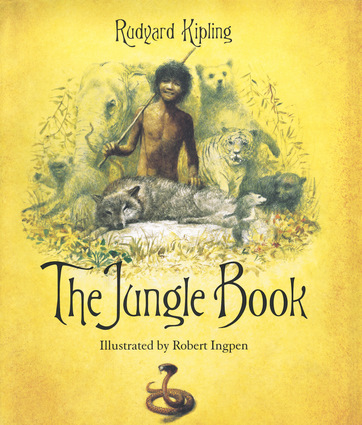 Treasure Island
by Robert Louis Stevenson (illustrated by Robert Ingpen). Ahh pirates, they are very cool! We really loved the pirate phase. Treasure Island really captured this for us and made us big pirate fans for quite awhile.
We read
Pinocchio
by Carlo Collodi (illustrated by Robert Ingpen)
One of the best parts of the book, unlike the Disney movie is that as soon as Jiminy Cricket is introduced, Pinocchio kills him with a hammer. None of that annoying Disney cricket, yet his ghost makes an appearance.
Bambi: A Life in the Woods
by Felix Salten
Another truly wonderful nature story. Don't let the fact that Disney eventually had their hands on this keep you from reading this book. The book is not the movie. It is wonderful!
The Wind in the Willows
by Kenneth Grahame (illustrated by Robert Ingpen)
We read the Ingpen version. The classic illustrations by E. H. Shepard (the illustrator of the Winnie the Pooh books) are also wonderful in their beauty and simplicity. I love them as well!
Either way, this book is in my all time top 10. It is a gentle, beautiful story complete with some lovely moments, crazy characters, and Mr. Toad and his insanity. The boy loved this book. It is still one of his favorites.
A Christmas Carol
by Charles Dickens (illustrated by P.J. Lynch)
The Yearling
by Marjorie Kinnan Rawlings
Reading this book with my child was one of the great moments of parenting him. He had loved deer since he was a toddler, and this story of a boy and his love for his pet fawn and the difficulties of life and growing up was a real moment for the two of us. We read it when he was a 5th grader and it hit him so on target. He very much related to this coming of age story.
Tom Sawyer
by Mark Twain (illustrated by Robert Ingpen)
Little House on the Prairie
series by Laura Ingalls Wilder
Reading historical fiction with your child is such a great experience. They are constantly learning things throughout the story. This series may be one of the best ways to learn while being entertained. From the moments of sugaring to Pa riding a blizzard out amidst a snow drift, to Indian raids and winters with hardly any food, all this and so much more awaits in this wonderful series.
Betsy Tacy
series by Maude Hart Lovelace
These books were my absolute favorites as a young girl. I decided to begin reading them with my son (a 6th grader). I wasn't sure it would be a hit, they are primarily stories of young girls, however a good story stands not only the test of time but can appeal to a wide audience. We followed Betsy and Tacy from becoming friends at the age of five, through elementary school, into high school and times of friends and boyfriends, through college and Betsy's year abroad in Europe. These are wonderful stories from the early 1900's in rural Minnesota.
A side note is that the first four books have recently been released in one volume. The following six books have been released as 2 books per copy as all pictured above.
Harry Potter
series by J.K. Rowling
Oh how we adore the Harry Potter books. We had a few days where we did nothing but read aloud together because we were SO captivated by these books. They are remarkable.
The Hunger Games
by Suzanne Collins
The Strange Case of Dr. Jekyll and Mr. Hyde
by Robert Louis Stevenson (we read this "The Whole Story" version as it has added pictures and notes to aid in understanding the time and story - it is the full unabridged text).
To Kill a Mockingbird
by Harper Lee
Such a great book, so filled with things to discuss and have deep conversations with your older middle school child. (Note we read in 8th grade)
Adventures of Huckleberry Finn
by Mark Twain (with original illustrations by E. W. Kemble)
This is one of my favorite books. It has moments of true "laughing out loud" coupled with moments of sheer annoyance (really the King and the Duke are some of the most annoying scum in literature), and moments of tears and joy. Mark Twain is a master. I recommend the illustrated edition by Kemble!
Currently we are reading (slowly but surely)
Great Expectations
by Charles Dickens
Charles Green illustrated the story in 1861 which can be found in the 2 volume Annotated Dickens set (if you want to really geek out on books like me).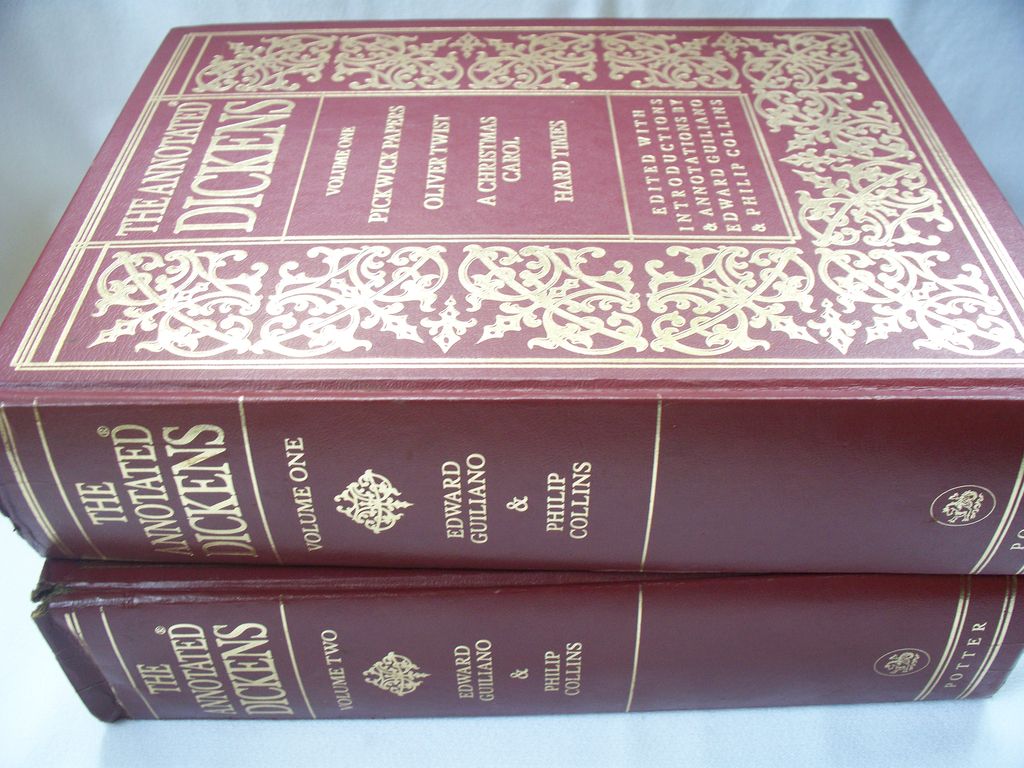 Well, that's it for now. There are others which I will add as they spring to mind.
Enjoy.